All of him: original, self-centered, exceptional. What mark did he leave behind? We have selected ten messages from Zlatan.
1. I do not doubt, therefore I am. Seven years ago, when he was kicking at Manchester United, he let himself be heard saying that he was maturing like red wine: "The older the better." Yes, he had passages when, as a thirty-five-year-old, no one was enough for him. He pushed the opponent away with his strength, accelerated, let the balloon fall on his chest, looked at what was happening around him, and fired an elusive shot. Everything with such intensity and self-confidence that you thought no one else could do this. Actually, he couldn't and can't!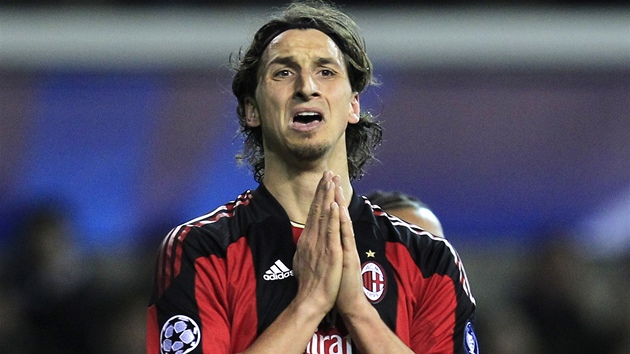 Zlatan's era ended in the last season, when he did not talk his perfect body to withstand the strain and injuries. He played only four times, a total of 144 minutes. Even so, with a goal against Udine, he became the oldest Serie A scorer in history, he was forty-one and 166 days old.
2. Beauty and me. His finesse, passing and above all his goals will be talked about for a long time. As a child, he learned karate and taekwondo, to raise his leg above his head and strike. He was able to use the same as his own football weapon. Or back to the goal like a scorpion. Or heading so mercilessly that you felt sorry for the goalkeeper because he has no chance to save.
He made a mockery of the Englishmen with scissors from thirty meters in the preparatory match. Goal of the century! At Euro 2004, he acrobatically beat Italo Buffon, and to this day we can still talk about how he actually did it.
Even as a sucker in the Ajax jersey, he zigzagged his way to fame in a slalom that Maradona could envy. He scored from free kicks, converted penalties, turned football into an art.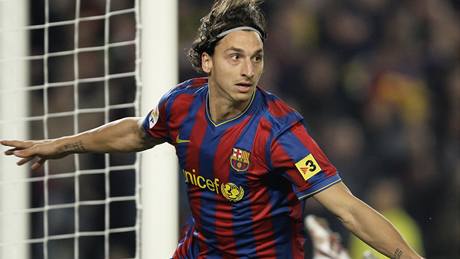 3. Football is a business. Sixty million people follow him on Instagram, he has his Facebook profile, he is on Twitter. Also thanks to the breakthrough agent Mino Raiola, who boxed him amazing contracts in the clubs, he discovered that football is not only played on the pitch.
Already in 2004, Juventus bought him from Ajax for sixteen million euros. Inter Milan then sprinkled, Barcelona multiple times, thus creating their transfer record. Followed by AC Milan, Paris, Manchester United, Los Angeles. "If I had played in America ten years ago, I would have been president," Zlatan said. Although he was already past the zenith in terms of sport, he still had a mission in AC Milan with one Italian title waiting for him.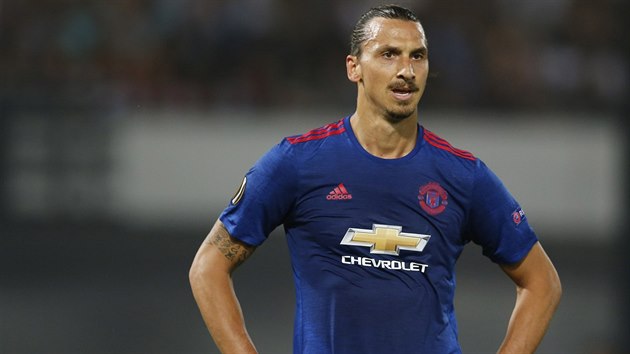 4. Football is more than a business. It's great when you score beautiful goals, but if you add flying words, perhaps a little provocation, arrogance and surprisingly human solutions, only then will you grow into a global superstar. Zlatan was like that, with everything.
Do you remember the catchy commercials in which he praised the Volvo brand? He represented Sweden as a land of silence and friendship. He gave a glimpse of his family. He carried his sleeping sons to the bedroom, then drove them across Europe. He whispered a beautiful word to his wife.
Yes, he was paid royally, but at the same time he elevated football, gave it a human dimension. Or in February 2015: he scored a goal against Caen and took his shirt off. For charity, for the World Food Programme. He had fifty temporary tattoos on his body with the names of people who were demonstrably starving at the time: "A billion people are starving in the world. We have to do something about it.'
5. I teach. "I am the past, the present and the future." These are also his words. Sometimes he exaggerated and often embellished, but mostly he was accurate, unpleasant for opponents, attractive for fans.
Once in Paris, he saw the moment when he could (and must) show his influence. Defender Paul Baysse of St. Etienne was guarding him rather bravely then. At one point, Zlatan ostentatiously looked at his name tag to show him the difference: "And who are you, mate?"
How many times did he give away the headgear, even at training among his own. Many skirmishes are not even known about. Or at least they are not talked about because Zlatan.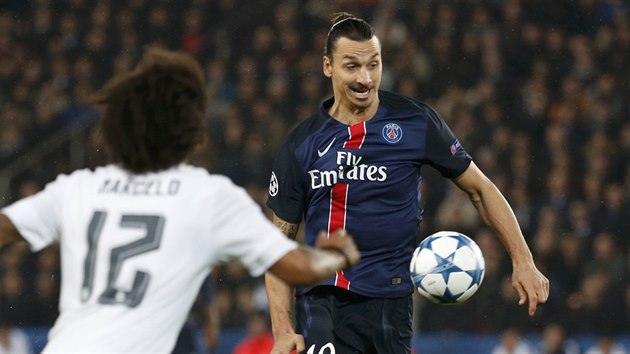 6. I teach. "What Carew can do with a ball, I can do with an orange." That's his comparison with the former Norwegian shooting czar. Ibrahimovic knew exactly where he was going and what he wanted to achieve. To damage, to throw the opponent and gain an advantage for himself. The older he got, the more often he applied that lesson. He knew that the psychological game is an important part of football.
7. I take revenge. That was the brute force he used against the tough Marco Materazzi in the 2010 Milan derby. He had been waiting four years for that moment. He remembered Materazzi's transgressions against decency, his snark, meanness, and vulgarity. Then he ran into him like a bulldozer, or rather a taekwondo-style kick, and sent him to the hospital.
Revenge also drove Zlatan forward because it increased his adrenaline and his price. For example, he wrote in his autobiography about coach Guardiola, who did not go well for him in Barcelona, perhaps in the best team of the century: "He sacrificed me for Messi and didn't have the courage to say it to my face. He has no balls." While Guardiola goes for a historic treble as Manchester City coach, Zlatan waves goodbye.
8. I don't lose because I don't want to. An essential message for all the kids who start kicking on concrete pitches, on clay patches or completely barefoot with a rag: Zlatan was born in the suburbs of Malmö, which were not exactly idyllic.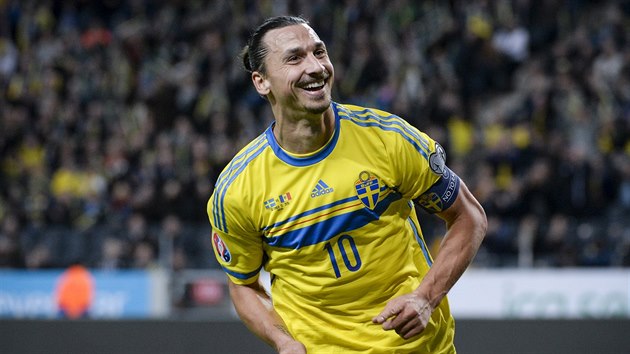 Parents fled Bosnia, he hot blood. Actually, it's lucky that it all happened in Sweden, which is liberal and generally welcoming to immigrants. This is also why Ibrahimovic could become the greatest of Swedish football heroes. In representative numbers: 122 matches, 62 goals.
9. I connect. He was the main face of AC Milan and Inter Milan, two irreconcilables. He was the marketing brand of PSG. He was a central figure in the American League. Manchester United tried to turn it into a Premier League advertisement. Even though it didn't work out, Zlatan managed seventeen goals in thirty-three games. Bravo! As a boy, he played for the Brazilian Ronaldo. He wanted to invent pranks, to zigzag like him, to become famous. He made it. Just a little different.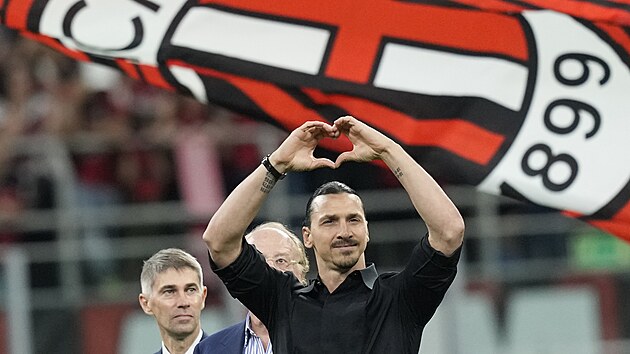 10. Because Zlatan. You don't have to comment. You don't have to argue. You don't have to say anything at all to bow to its uniqueness. Not the scandals he left behind. Not to the fouls he caused. But we definitely have to pay tribute to the way he played and the talent he left behind. And maybe Zlatan will change his mind and continue. And if not? So thank you.